Basement finishing is a great opportunity for homeowners to expand their living space. There are a few aspects that should be taken into account during the planning phase before you contact a basement finishing contractor. Some of the pre-construction aspects that should be reviewed before remodeling are cost, layout, windows, colors and lighting. Investing in a Milwaukee basement remodel can bring much needed extra space for your family to enjoy.
How much does a finished basement cost?
---
---
---
Naturally everyone first question is, "How much will my new finished basement cost?" According to a study by Remodeling Report, homeowners spend about $50,000 for a typical basement refinish. At TBG Basement Builders our base price for finishing a basement is around $40 a square foot. This $40 per square foot would exclude upgrade items like full basement bathrooms, egress windows, and wet bars.
---
---
So first figure out your desired square footage of your new finished basement. Then multiple that square footage by $40. This is the least amount that you will pay for your basement. The price will go up from there based on your basement design options.
Basement Layout
---
---
With not much room upstairs, it made perfect sense for this family to create a home office in the basement. Many homeowners lack a dedicated space for their home office. TBG Basement Builders has created many finished basements that feature a home office.
Basement Windows
---
---
TBG Basement Builders turned this 3 bedroom home into a 4 bedroom home with this basement bedroom. A bedroom basement must have an egress window installed to make it safe and legal. This bedroom also has an ensuite bathroom which is great for guest.
View examples of basements that we have built in the past. Don't forget that each basement remodel has their own unique design. Get some inspiration and together we can come up with virtually basement design.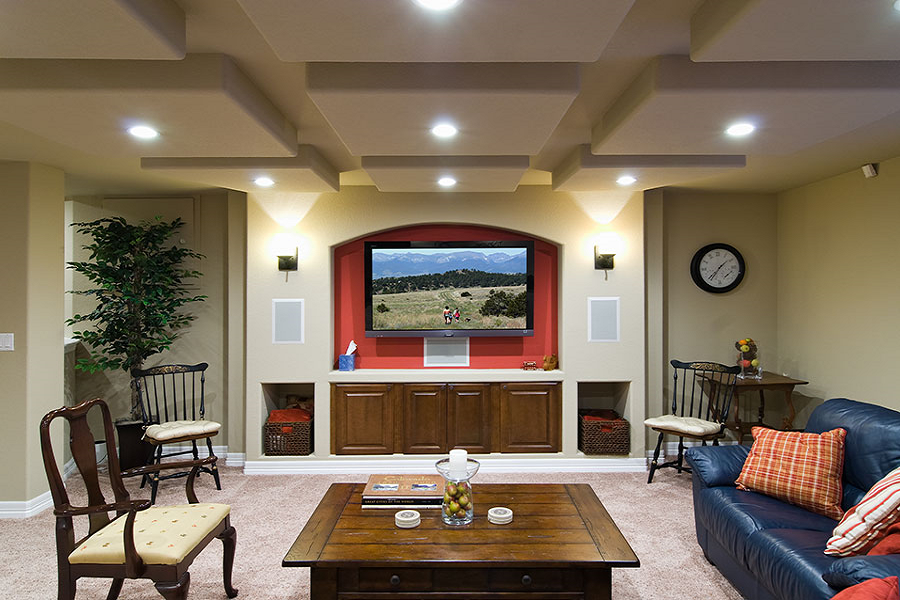 Are You Ready For Your New Basement?