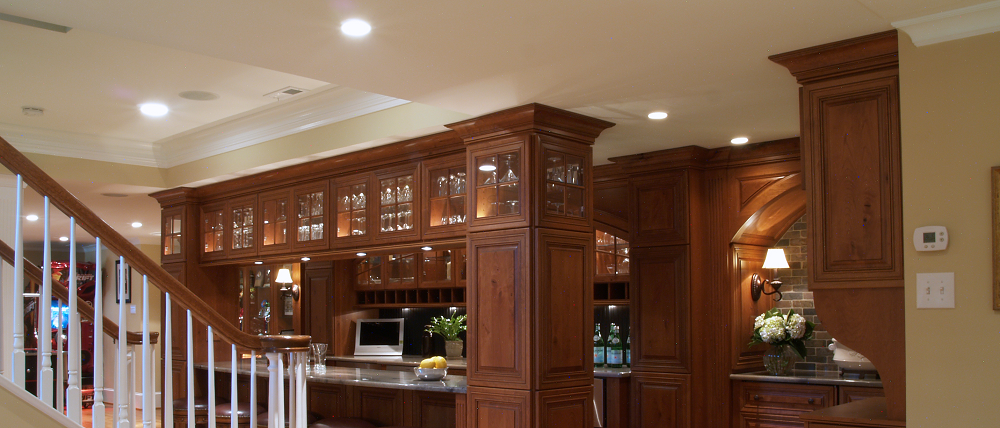 Bowles Basement Builders, LLC is a basement remodeling company located in Mequon, WI. Basement finishing is our specialty. Over the years we have become Milwaukee, WI Area's premier choice for custom designed basement remodeling.  We firmly believe that we have the best team of professionals which allows us to deliver the finest basements. If you are looking for a basement finishing contractor in Mequon, WI- then look no further.  Contact us today for a free remodeling estimate.  We have completed several basement remodeling projects in Mequon, WI and we look forward to discussing your upcoming basement project.
Because Bowles Builds Better Basements!
Choose The Best Mequon, WI Area Basement Contractor
Basement remodeling is a big investment, and it's important to make a well-informed decision when it comes to choosing a basement contractor. Basement Builders is fully insured, licensed, and has the experience to deliver quality finished basements. We specialize in basement designing, basement finishing, and basement remodeling basements in Mequon, WI and surrounding areas. A finished basement can be a real asset to your home's long-term equity and provide functional new living space for your family to enjoy. Entertainment areas and playrooms are perfect solutions for growing families. Home offices, exercise rooms, and additional bedrooms are also popular choices for homeowners looking for more usable living space. Whatever your needs are for your basement remodel, Basement Builders can meet your needs with the perfectly remodeled basement. Contact us today to start the basement remodeling process.
Bowles Basement Builders, LLC is a basement remodeling contractor with offices based in Shorewood, WI and Mequon, WI. We remodel basements in the entire Greater Milwaukee Area. As an experienced basement finishing contractor, we can handle your complete basement project from start to finish and beyond.
Why Build Your Basement With Us?
---
Quality Craftsmanship
---
On all of our basement remodels we use top quality materials and provide superior craftsmanship.  Don't let another contractor deliver on price only to fall short on quality remodeling.  We always take the time to build the right way and pay extra close attention to every detail.
---
Amazing Designers
---
Our design experts will work with you to design every detail to create a space unique to your individual needs. We will plan your perfect basement remodel design from the beginning and take into consideration the many basement finishing options.
We will provide constant communication during every basement remodel phase.  We will ensure that your basement remodel is exactly what you expect and more.
---
Experienced Contractors
---
Since basement remodeling is such a sound invest and in high demand, we have a crew that specializes solely in basement finishing. We have done many basement remodels in the Milwaukee area and have basement finishing down to a science. Our experience helps us complete basement remodels that are completed on time and within the project budget.
Basement Builders, LLC is Wisconsin's premier basement remodeling contractor. Our entire mission is to enhance homeowners' lives by improving their existing living spaces. And there is no better place to start than in the basement. We strive to deliver the highest levels of craftsmanship and client service.
View working examples of basements that we have built in the past. Don't forget that each basement remodel has their own unique design. Get some inspiration and together we can come up with virtually basement design.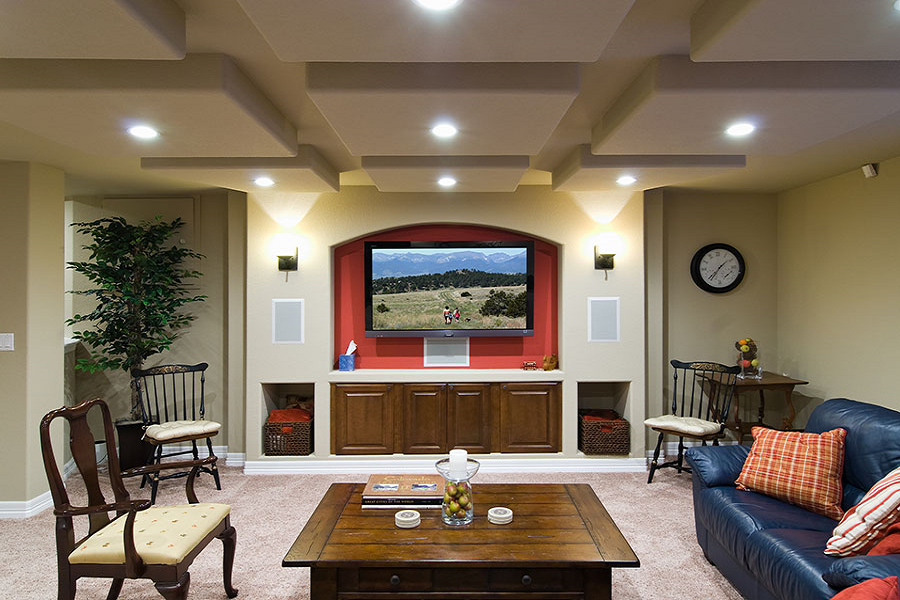 ---
Basement Builders, LLC offers the highest level of commitment to excellence and that is evident in every basement project that we complete. Our references from our happy clients is a testament to that fact. We are certain that you will be pleased with our services. Our talented staff would love the opportunity to transform your basement into a beautiful living space. For more information about how to get started, contact us for a free basement estimate.
---
Are You Ready For Your New Basement?