As a full service remodeling contractor, we offer the following services.
Basement-Board Drywall Installation
Basement Finishing Design
Basement Wet Bars
Flooring Designed for Basements
Basement Bathroom Remodeling
HVAC
If you are looking for a Basement Remodeling Company in Southeastern WI, Contact us today for a free basement consultation.
Because Bowles Builds Better Basements!
Choose the best Milwaukee Area basement contractor
Basement remodeling is a big investment, and it's important to make a well-informed decision when it comes to choosing a basement contractor. Basement Builders is fully insured, licensed, and has the experience to deliver quality finished basements. We specialize in basement designing, basement finishing, and basement remodeling basements in Milwaukee, WI and surrounding areas. A finished basement can be a real asset to your home's long-term equity and provide functional new living space for your family to enjoy. Entertainment areas and playrooms are perfect solutions for growing families. Home offices, exercise rooms, and additional bedrooms are also popular choices for homeowners looking for more usable living space. Whatever your needs are for your basement remodel, Basement Builders can meet your needs with the perfectly remodeled basement. Contact us today to start the basement remodeling process.
Bowles Basement Builders, LLC is a basement remodeling contractor based in Shorewood, WI that serves the Greater Milwaukee Area. As an experienced basement finishing contractor, we can handle your complete basement project from start to finish and beyond.
View examples of basements that we have built in the past. Don't forget that each basement remodel has their own unique design. Get some inspiration and together we can come up with virtually basement design.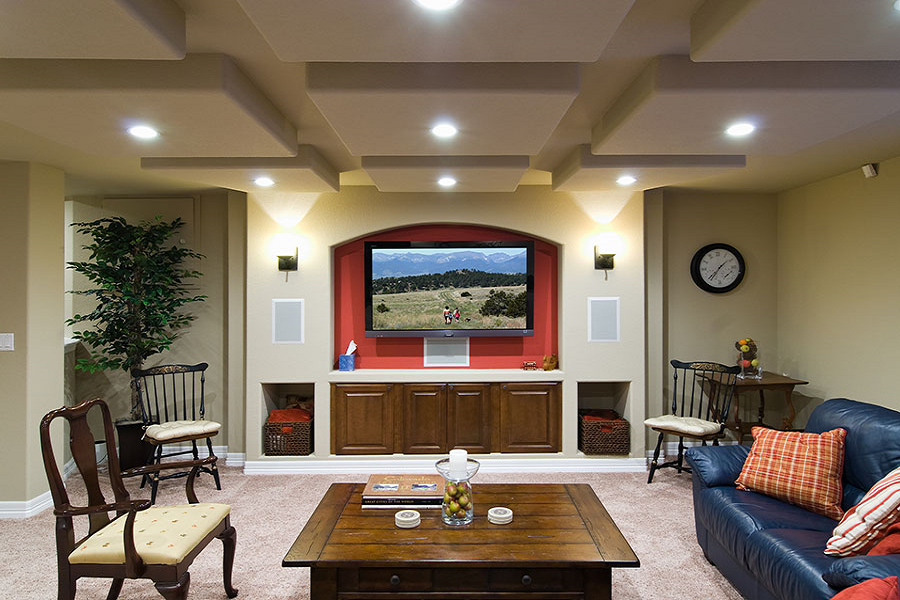 Are You Ready For Your New Basement?